Finding Our Inner Sense: Representation and the Cancellation of Sense8
By the Lady and the Gamer
Authors' Note: The Lady and the Gamer are thrilled at the news of the Sense8 two-hour season finale, but the sentiments shared here – written before the announcement – combined with all those who petitioned and moved Netflix, still stand. #WeAretheGlobalCluster
After making viewers wait almost two years for the second season, Netflix has cancelled its series Sense8, giving us lots of feels. The show represents a monumental step in the representation of people marginalized in Western media, offering viewers a glimpse into worlds and lives they may never have experienced otherwise. And to see it cancelled is deeply disappointing, to say the least.
But writing about representation can be tough, so before moving forward, let's be clear. We come at Sense8 as a cisgender, heterosexual, interracial, married Millennial couple. The Lady was raised by white Southern Baptists and the Gamer by Hispanic Catholics. While we've maintained our faith, we've shed much of our families' worldviews. And we can only say what the show means to us.
We grew up pretty sheltered in our own ways. The Lady was homeschooled K-12 in places that had more deer and cows than people and with a heavily regulated popular culture diet – the kind that required her to sneak Harry Potter books home from the library.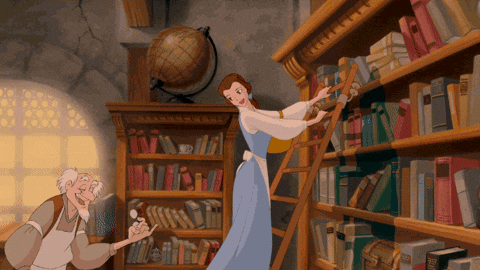 When she was first living on her own in the South and cut her hair super short, someone asked her if she was a lesbian, and (not knowing what that was) she answered, "No, I'm Baptist." It's important to note here that she didn't see "Baptist" as the opposite to "lesbian" because of religious beliefs, but because she'd never heard the word "lesbian" and thought it was something related to Catholicism, and THAT was definitely the opposite. Needless to say, her family wasn't wild about her marrying a Catholic.
The Gamer's family, in some areas, was much more progressive. They understood the importance of education and put all their resources into their children's, sending the Gamer to the kind of schools where speaking Spanish was punishable. Surprisingly, his Catholic high school had a pretty robust sexual education curriculum, but it was more of the "If you do this, you will die" variety.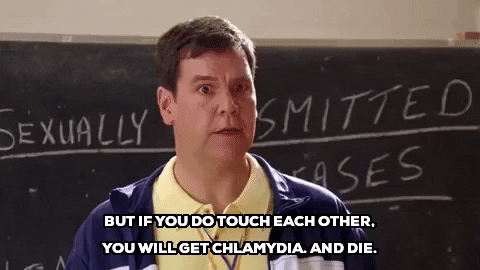 It's hard to let go of and see past a lifetime of societal, cultural, and familial pressure; while we didn't begrudge anyone their choices, things like gay rights, mental health, and racism continue to be taboo subjects for family. But we have managed to shrug a lot of this off in the time since we met, started dating, and married. After all, our own marriage would have been illegal in some states just fifty years ago, so how could anyone deny similar rights to another group of people? If you were physically sick, you wouldn't be ashamed of and hide it, so why do the same with mental illness? And racism, clearly, affects the daily lives of millions of people, so what good does it do to ignore it?
But it's clear we live in a world where many (including us, still) can't see past their own experiences and privilege, to the degree of simply not seeing or simply ignoring the problems around them. Despite how hyper-connected much of our civilization is, there's a striking lack of empathy. And sure, it's hard to empathize with abstract figures. What can we do about the rights of someone on the other side of the world when we have trouble scraping together a living right here? But that's why stories are so important; stories humanize those abstract figures.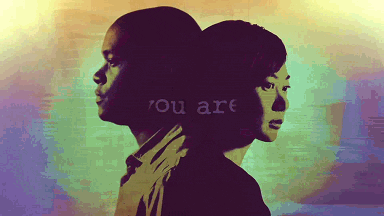 Enter Sense8, a Netflix original series created by the Wachowskis (of The Matrix fame) and J. Michael Straczynski about eight people from different parts of the world, of different races, gender and sexual orientations, classes, and faiths, who suddenly find themselves psychically linked to one another – able to share experiences, thoughts, and emotions. They do this by "visiting" one another, either passively (simply feeling what each other feels) or actively (physically interacting as each other). And by doing so, they experience firsthand the daily struggles and victories of those completely different from them, which binds them closer together, especially once they realize that sharing those experiences allows them to help one another overcome those obstacles. Sometimes, this means that South Korean martial artist Sun lends her fighting skills to Kenyan matatu driver Capheus to protect himself from bandits. Another time, it means Indian chemist Kala "visits" ex-Chicago cop Will to prepare a non-addictive alternative to heroin (for plot reasons we won't spoil here).
This is super cool and all, but it quickly becomes apparent to all of them that they're independently and collectively going through some shit.
And that's the brilliance of Sense8; it gives us a lens through which to acknowledge our privilege. Nomi is unaccepted as a transgender woman both by her parents and her lesbian partner's gay friends. Kala is privileged but still tries to push back on gender roles without insulting her Indian culture. Lito is a Mexican action star whose most important acting role is off-camera as a straight man. Sun fights (figuratively and literally) to be recognized in her father's sexist company while her brother does illegal deals behind his back.
But these are just our favorites.
None of this is to say the show is perfect; there are still problems that we could probably spend another thousand words discussing. But we find meaning in these characters: the unaccepted daughter, the passionate dreamer, the protective older sibling, the good Samaritan, the loner who stands up for friends, the guardian of what's right, the artist guided by art, the privileged who doesn't need to care but does.
And that's why Sense8 is important; all viewers can find meaning, find themselves, in the characters without looking all that hard. And when they do, they can begin to empathize with that character's struggles, the obstacles in their life. And if you can begin to appreciate that, how can you not feel it's your duty to take part?
As the culture of Millennials is defined by the generations that came before, we still don't have many positive media representations of ourselves, representations that show us: that we're collaborators and not narcissists, that family doesn't have to be something we're born into but something we can create, that the world we've inherited isn't the glossy ads we're sold. Sense8 gives us that, a glimpse into how our generation can use our collective differences to come together without judgement or fear.
And that's why Netflix's cancellation of Sense8 is such a low blow. Not only do its creators try to represent so many of us, but in doing so, they also connect us.
The Lady and the Gamer are two creative peoples on a journey of love, culture, and education who host an every-so-often blog about popular culture. The Lady is a filmmaker, digital media educator, and exhibition designer for learning spaces with an MFA in Design and Technology. The Gamer will be finishing up his dissertation on Games as Literacy and starting an Assistant Professor position this Fall. Individually, they have been published in news sites, literary magazines, and a peer-reviewed journal (the Lady). You can follow their epic journey on Tumblr and follow them on Twitter @ladyandthegamer.